I was born in Lecce, Italy, in 1983. I bought my first reflex camera in 1999.  I have been always fascinated by wilderness, triggering a passion that brought me to nature photography and biology.
I have been doing research in the field of raptor migration for ten years, getting a PhD in the 2013, and now I work as freelance within different fields such as photography, research  and wildlife documentaries. I especially like to work together with conservationists and scientists to I raise awareness on endangered species and habitat through an photography and storytelling.
I have been living in four countries (Italy, Spain, Sweden, Argentina), and traveled in many others. Now I live in Granada, Andalucía (Spain), working on projects focused to the Mediterranean basin and North Africa.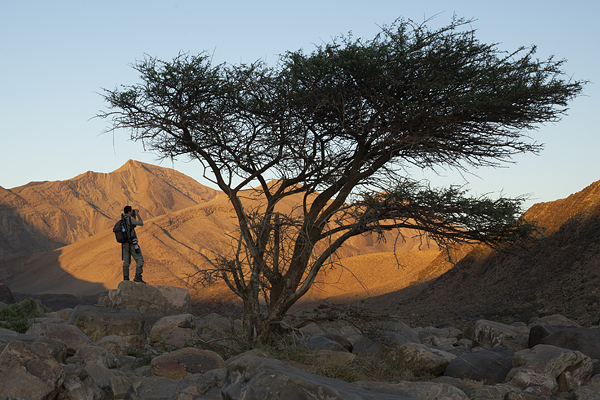 I like to reflect the reality of the experiences that I live, without "special effects". I think that nature is amazing by itself and it does not need extra tricks. I try to produce photographs that are graphically appealing, but that also communicate a message. I prefer to search for a situation and wait for the best moment, instead to set it forcing the behaviour of the subjects I want to depict.
I feel at ease when I can lose myself completely in nature, for many days, and nights, feeling completely independent and free to move according to what I want to photograph.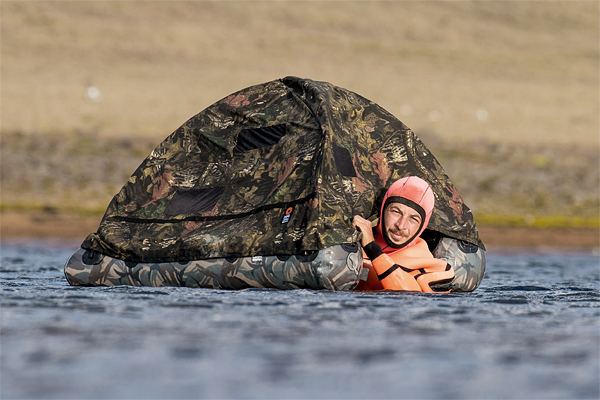 PHOTOGRAPHIC CV
Author of two books based on long term personal projects: "Acróbatas", and "Erg|Reg". Stories published by National Geographic (Spanish edition), Terre Sauvage, BBC Wildlife, The Guardian, Audubon, bioGraphic. Winner of the Wildlife Photographer of the Year for the Invertebrates category in 2015, and finalist in the Landscape category in the same year. Winner of the Montphoto/WWF Spain grant for conservation photojournalism in the 2019.
Clients: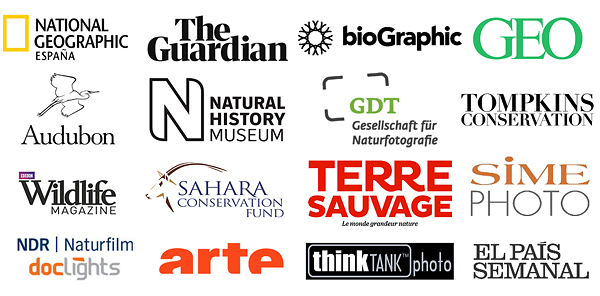 Sono nato nel Salento nel 1983 e ho comprato la mia prima reflex nel 1999. La natura mi ha affascinato da sempre, promuovendo una passione che mi ha portato a dedicarmi alla fotografia naturalistica e alla ricerca scientifica.
Dopo essermi occupato per dieci anni a studi sulle migrazioni dei rapaci, conseguendo un dottorato di ricerca nel 2013,  attualmente lavoro da freelance in vari ambiti, come fotografo, ricercatore e consulente per documentari naturalistici. Soprattutto, mi piace collaborare con ricercatori e conservazionisti per sensibilizare il pubblico su specie e habitat minacciati, attraverso la fotografia.
Ho vissuto in quattro paesi (Italia, Spagna, Argentina, Svezia) e viaggiato in molti altri. Ora vivo a Granada, in Andalusía, lavorando a progetti dedicati ad ambienti del Mediterraneo e del Nord Africa.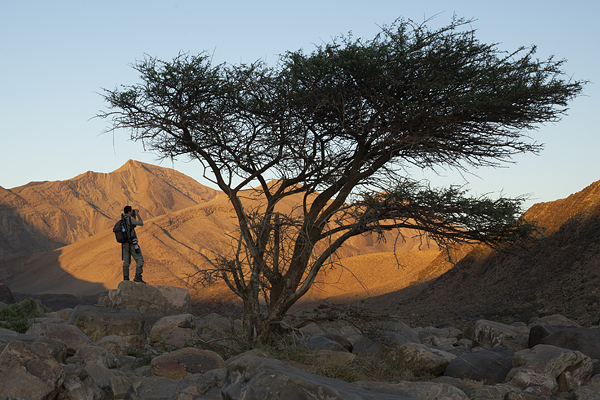 Mi piace restituire la realtà delle esperienze che vivo, senza trucchi. Credo che la natura è spettacolare di suo e non ha bisogno di effetti speciali. Cerco di produrre fotografie che siano graficamente interessanti ma che trasmettano anche un messaggio a chi le osserva. Preferisco cercare le situazioni e aspettare per il momento migliore, invece che costruire una fotografia forzando il comportamento dei soggetti che desidero ritrarre.
Mi sento a mio agio quando posso immergermi totalmente nell'ambiente, magari per molte giornate, e nottate, sentendomi totalmente indipendente e libero di muovermi in funzione di quello che voglio fotografare.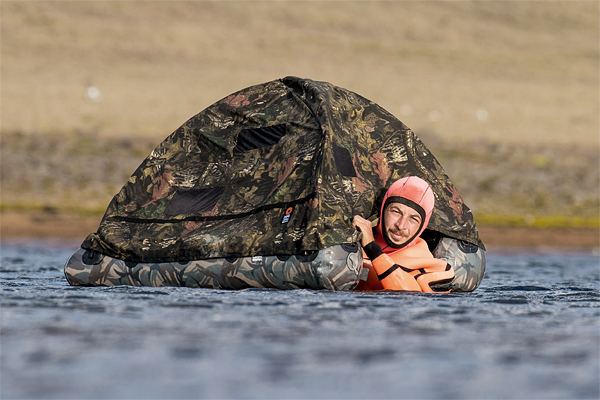 CURRICULUM FOTOGRAFICO
Autore di due libri basati su progetti personali di lungo termine: "Acróbatas", ed "Erg|Reg". Servizi completi pubblicati da National Geographic (edizione spagnola), Terre Sauvage (FR), BBC Wildlife e The Guardian (UK), Audubon Magazine e bioGraphic (USA). Vincitore del Wildlife Photographer of the Year nella categoria Invertebrati nel 2015, e finalista nella categoria Paesaggi della stessa edizione. Vincitore del grant Montphoto/WWF Spagna per il fotogiornalismo ambientale nel 2019.
Clienti: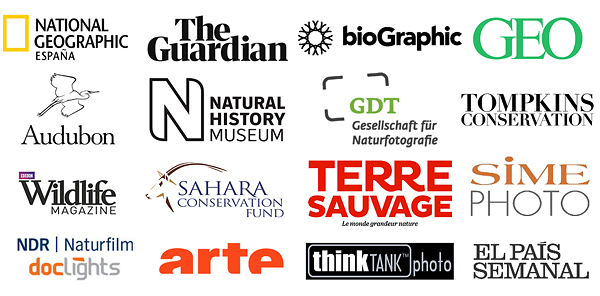 Nací en Lecce, en el Sur de Italia, en 1983, y compré mi primera cámara reflex en el 1999. Siempre me han atraído los espacios salvajes, promoviendo una pasión que me ha llevado a dedicarme a la fotografía de naturaleza y a la biología.
Tras haberme dedicado durante diez años a la migración de aves rapaces, obteniendo un doctorado en 2013, hoy en día trabajo de freelance como fotógrafo, investigador, y consultor para documentales. Me gusta especialmente trabajar con conservacionistas e investigadores para sensibilizar sobre especies y habitat amenazados, a través de la fotografía.
He vivido en cuatro países (Italia, España, Argentina, Suecia) y viajado a mucho más. Ahora vivo en Granada, concentrándome en proyectos sobre especies y ambientes del Mediterráneo y del Norte de Africa.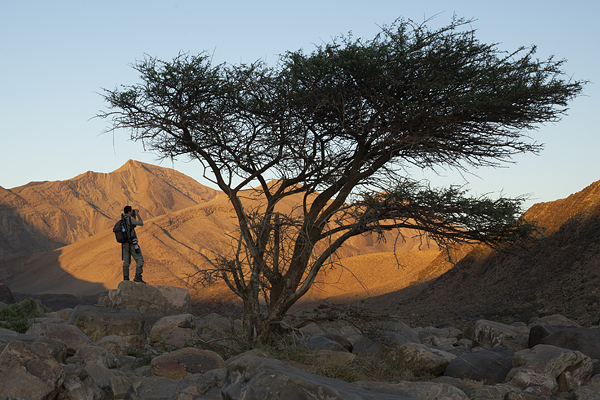 Me gusta reflejar la realidad de las experiencias que vivo, sin trucos. Creo que la naturaleza es espectacular por sí misma y no necesita ningún artificio. Trato de producir fotografías que sean gráficamente atractivas pero también que transmitan un contenido a los que las observan. Prefiero buscar una situación y esperar que se manifieste, en vez que construirla forzando los comportamientos de los sujetos que quiero fotografiar.
Como fotógrafo me siento a gusto cuando puedo sumergirme completamente en la naturaleza, durante muchos días, y noches, sintiéndome totalmente independiente y libre de moverme según lo que quiero fotografiar.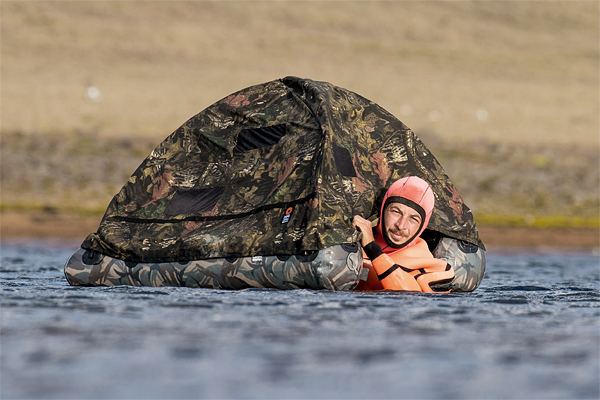 CURRICULUM FOTOGRAFICO
Autor de dos libros basados en proyectos personales de largo plazo: "Acróbatas", y "Erg|Reg".  Reportajes completos publicados por National Geographic España, Terre Sauvage (FR), BBC Wildlife y The Guardian (UK), Audubon Magazine y bioGraphic (USA). Ganador del Wildlife Photographer of the Year en la categoría Invertebrados en el 2015, y finalista en la categoría Paisajes del mismo año. Ganador de la beca Montphoto/WWF España para fotoperiodismo de conservación en el 2019.
Clientes: